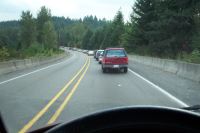 30 Minutes from home and traffic comes to a complete stop...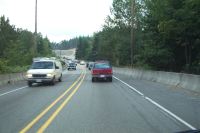 5 minutes later.. we've moved about 500 feet.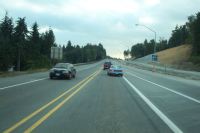 5 more minutes and we start to move.. finally!!!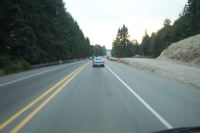 oh boy.. we've stopped again...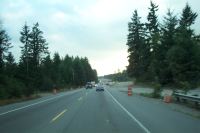 and, we're slowing down yet again...
Usual Drive: 60 minutes of scenic peace
Todays Drive: 80 minutes including unexplained slowdowns...
By unexplained, I mean there is never anything to see when you get past the "bottleneck" to help me understand why we slowed down at all.. frustrating is the word of choice.
At least the trees and mountains are there to look at on days like this.